Food photography is an art form that captures the beauty of food and reflects its taste, texture, and overall visual appeal. The responsibilities of a food photographer involve having a keen eye for detail, being able to work with food in a creative way and making sure that all shots taken are both technically perfect and visually pleasing.
A food photographer is responsible for creating visually appealing images that showcase the beauty and appeal of food. They use their artistic skills, technical knowledge, and creativity to capture images that meet the standards of clients. The job requires strong attention to detail and an ability to work in a fast-paced environment, often under pressure. The photographer must also be able to work collaboratively with other professionals, such as chefs, food stylists, and event organizers.
Food photography has become increasingly popular in recent years due to the growing demand for high-quality images on social media platforms such as Instagram and Pinterest. According to a survey conducted by Houzz, 77% of homeowners use social media platforms for design inspiration when planning their kitchen projects. This makes food photography an essential component of the culinary industry.
Capturing Appetizing Images
The primary responsibility of a food photographer is capturing appetizing images that make viewers want to take a bite out of the dish. To achieve this effect, they must possess knowledge about lighting, composition, and color contrast. They need to set up various techniques for capturing mouth-watering photographs with different shooting styles like hero shots that highlight features like textures and ingredients up close or wide-angle shots that show the entire dish within its setting.
Food photographers work closely with chefs and food stylists in creating an appealing look for their dishes by using props such as plates or utensils that blend well with colors while adding texture or depth to make photos more realistic looking than it already is.
Keeping Up With Food Trends
A successful food photographer should have full knowledge about current trends in the industry at all times because it helps them create more compelling imagery targeted towards modern-day customers. They should be up-to-date on seasonal produce availability, emerging methods in food preparation, and food presentation trends. This ensures that their images are relevant, and they can create high-quality content that resonates with consumers.
According to Deloitte's Global Marketing Trends report for 2021, highlighting local produce and ingredients in the food industry is becoming increasingly important. As such, food photographers should aim to showcase these features in their work. They must evolve with the ever-changing market to stay relevant as they create new-inspired concepts to keep customers happy.
Post-Production Work
The post-production stage is where a food photographer's skills are put to the ultimate test. After capturing images, editing photos using programs like Adobe Photoshop or Lightroom is needed to bring them up a notch by adjusting brightness, contrast, color balance or even removing some imperfections that might need retouching.
The final images should reflect the passion of the photographer and convey the essence of the dish on display. This means that they need to be meticulous with their editing process, ensuring that every detail is perfect before sending it across for clients' approval.
Conclusion
A career in food photography requires a high level of creativity and technical expertise; hence you understand what it takes to become an excellent photographer who can make dishes look appetizing enough for customers to take a second glance at them. The photographer's role goes beyond taking pictures; they must also be aware of current market trends while maintaining good communication skills since most jobs require collaboration with other professionals in various fields. A successful food photographer should strive always to keep up-to-date on emerging equipment technology while honing their skills through practice and research.
Indian food bloggers you need to know about
What does a Food Photographer do? A Day in the Life of a Food …
21 high-paying side jobs you can do in your spare time | Business …
8 Food Photography Portfolios That Are A Feast For The Eyes
What a Food Photographer Does – What No One Tells You About the Job …
9 Best Food Photography Courses and Classes Online [Updated April 2022 …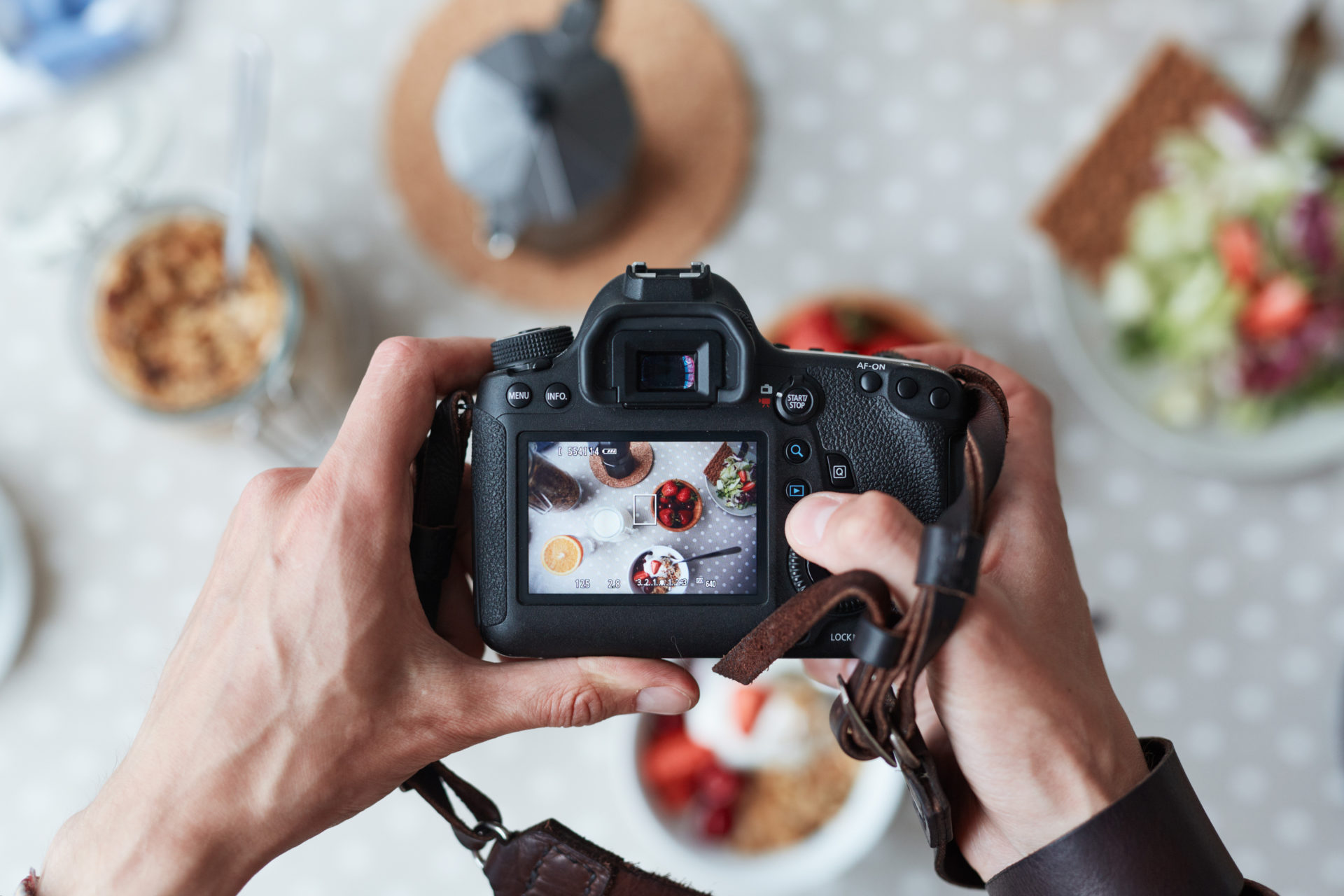 Food Photography – Things to Know Before Shooting food Photographs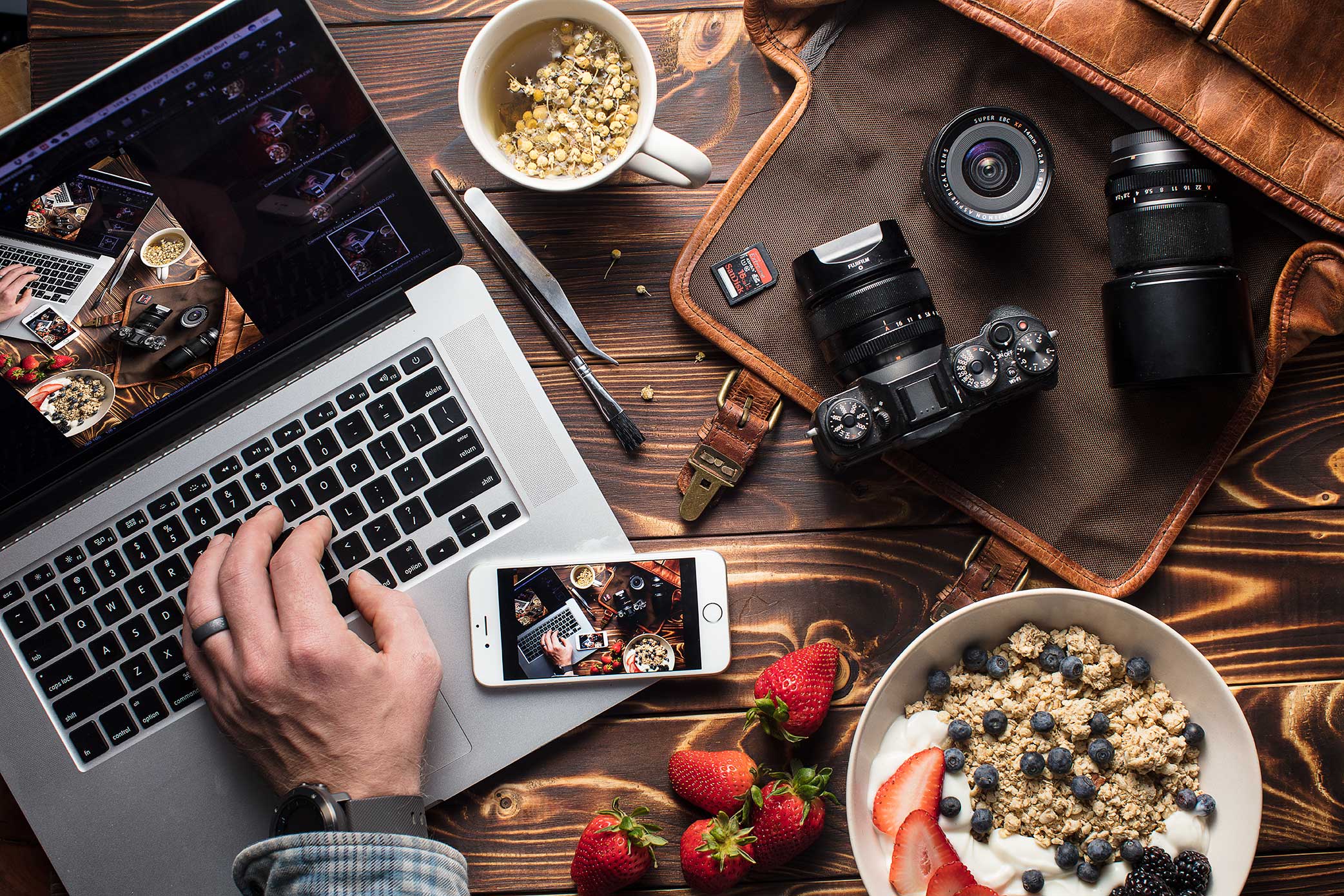 What Makes A Great Food Camera – We Eat Together
So, You Think You Want to Be a Professional Food Photographer? A very …
Food Photographer: Job Description and Career Roadmap
Food Photography: Lighting and Compositional Basics
If you have aspirations to be a better food photographer on any level join New York Times photographer Andrew Scrivani for this instructional talk. Andrew Scrivani NY Times Food Blog: Personal Work: Instagram: andrewscrivani