Art Deco, an iconic architectural style of the 20th century, is celebrated for its distinct angular forms and symmetrical patterns. Emerging as a modernizing influence on architecture, Art Deco has left an impressive mark on cities around the world. This list of Art Deco buildings showcases some of the most impressive examples of this form of architecture and their locations.
Art Deco architecture is a popular design style developed in the 1920s and 1930s. It is famous for its bold geometric shapes, intricate designs, and luxurious materials. Art Deco buildings are found all over the world, from New York City to Mumbai. This article will explore some of the most notable examples of Art Deco architecture in different cities and countries.
New York City is home to many iconic Art Deco buildings, including the Empire State Building, Chrysler Building, and Rockefeller Center. The Empire State Building was completed in 1931 and became the tallest building in the world at that time. Its sleek design features setbacks that create a ziggurat shape at the top and an elegant spire that reaches towards the sky. The Chrysler Building, completed in 1930, has a distinctive crown made of stainless steel arches that shimmer in the sunlight. Its lobby is also a masterpiece of Art Deco design with marble walls, murals, and intricate lighting fixtures.
In Los Angeles, one of the most famous examples of Art Deco architecture is the Bullocks Wilshire department store on Wilshire Boulevard. Completed in 1929, this building features a stunning turquoise facade with intricate decorative elements like zigzags and sunbursts. Inside, visitors can admire its ornate lobby with marble floors, brass fixtures, and a stunning circular skylight.
Miami Beach is known for its colorful Art Deco district with over 800 buildings designed in this style. One of the most impressive examples is the Colony Hotel on Ocean Drive. Built-in 1935 by architect Henry Hohauser, this hotel features rounded corners and porthole windows that give it a nautical feel. Its bright yellow exterior is adorned with neon signs that light up at night.
In Mumbai (formerly known as Bombay), one of India's most impressive Art Deco buildings is Eros Cinema on Churchgate Street. Completed in 1938, this cinema features a striking white facade with geometric patterns and a dramatic curved entrance. Inside, visitors can admire its ornate ceiling and intricate lighting fixtures that transport them back in time to the golden age of cinema.
In conclusion, Art Deco architecture is a fascinating style that has left its mark on cities around the world. From towering skyscrapers to elegant cinemas, these buildings continue to captivate audiences with their bold designs and luxurious materials. Whether you're exploring the streets of New York City or Mumbai, be sure to keep an eye out for these stunning examples of Art Deco architecture.
The top 10 best Art Deco buildings in the world – DesignCurial
List of Art Deco buildings in Melbourne – Wikipedia
5 Incredible Examples of the Vintage Glamour of Art Deco Architecture …
Six Examples of Art Deco Buildings in the United States – The GateThe Gate
25 Stunning Examples of Art Deco Architecture | Art deco buildings, Art …
What are the finest examples of Art Deco in architecture? – Quora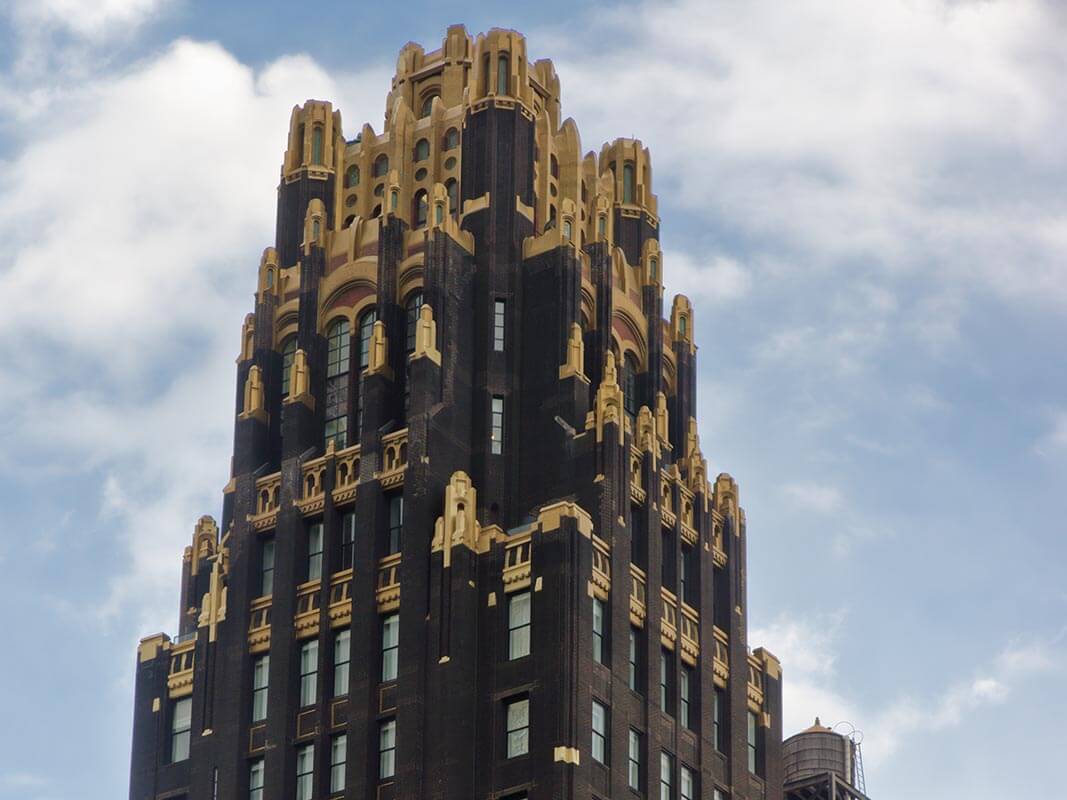 The Most Famous Art Deco Architecture Designs.
Art Deco New York, Part 1: A Lesser Known Treasure – Decor Arts Now …
7 of the Best Art Deco Buildings in London | Art deco buildings, Art …
Mod squad: the world's most beautiful art deco buildings – in pictures …
SoCal's Best Art Deco Buildings – TOP 5!!!
Art Deco architecture blew up in the 1920s and 30s and made a lasting mark on SoCal. With too many awesome buildings to list, here are the top 5. https …