Photography is a profession that not only allows you to capture precious moments in life, but it can also be a lucrative career. Home photographers are individuals who specialize in taking photos within their own homes, and they can make a significant amount of money doing so. In this article, we will discuss how much home photographers make on average and what factors can influence their income. We will also detail strategies for how one can maximize their earning potential as a home photographer.
Real estate photography has become an increasingly popular profession in recent years, as the demand for high-quality images of properties continues to rise. With the rise of social media platforms such as Instagram and Facebook, consumers are accustomed to seeing beautiful images online, and real estate agents have responded by hiring photographers to showcase their listings. However, one question remains: how much do home photographers actually make?
Average Income for Home Photographers
According to Glassdoor.com, the average salary for a real estate photographer is $44,749 per year. However, this is just an average and can vary based on factors such as experience, location and whether or not the photographer is working full-time or part-time. Some photographers may charge hourly rates as low as $50 per hour or up to several thousand dollars per day depending on their level of expertise and the type of property being photographed.
Photographers who are operating their own business generally have more control over their income potential. They set their own rates and can grow their business by marketing themselves effectively and building a strong portfolio. Freelance photographers typically charge anywhere from $200-$500 per project for basic real estate photography services. Photographers who offer more advanced services such as virtual tours, drone photography/videography can earn even higher amounts.
Factors Affecting Home Photographer's Income
There are many factors that can impact a home photographer's income including experience level; location; competition; equipment costs; operational expenses and pricing strategy.
Experience Level – Experienced photographers may be able to command higher rates from clients who value their expertise in capturing high-quality photos that help sell properties faster.
Location – In some areas like New York City or Los Angeles where there is high competition, photographers may be able to charge more for their services than in smaller towns or rural areas.
Competition – Competition can affect a photographer's income because clients may choose to work with a lower-priced photographer that doesn't have the same level of expertise or quality.
Equipment Costs – A professional camera, lenses, and other equipment can be expensive. These costs could eat into a new photographer's profits, and they may need to charge higher rates to offset those expenses.
Operational Expenses – As with any business, there are various operational expenses that come with running a real estate photography business including fees for licenses, insurance, transportation and marketing materials.
Pricing Strategy – Setting competitive prices is key to attracting clients in this industry. Some photographers may choose a low price strategy initially when they are just starting out in order to build up their portfolio and reputation while others may set higher prices from the get-go based on their experience level and expertise.
The Bottom Line
Real estate photography is an attractive profession for those who enjoy photography and love capturing the beauty of homes. While the average salary for home photographers is around $44k per year, some experienced photographers or those who offer high-demand services like drone photography/videography can earn significantly more. Also, a self-employed photographer who operates his/her business can control their income potential by setting competitive rates and building a strong portfolio through effective marketing strategies. Ultimately it depends on many factors such as experience level; location; competition; equipment costs; operational expenses and pricing strategy.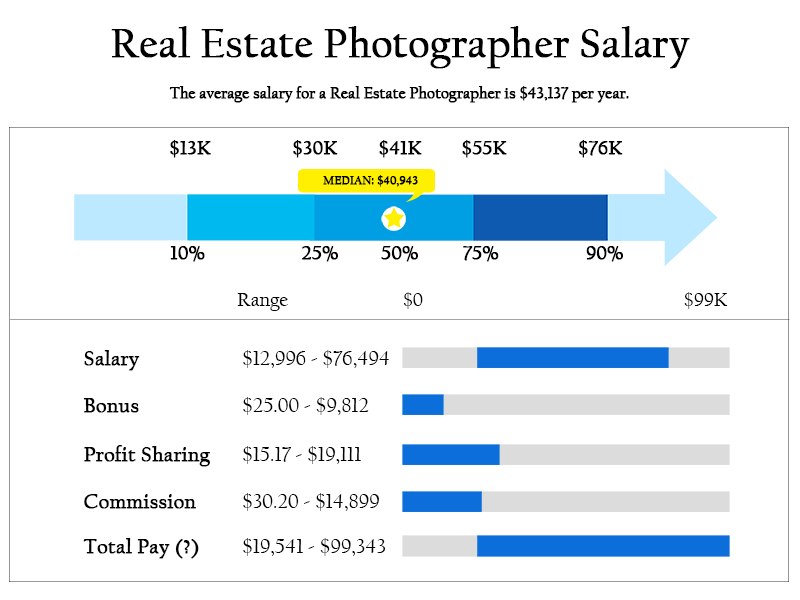 Real Estate Photography Salary – How to Price Real Estate Photography …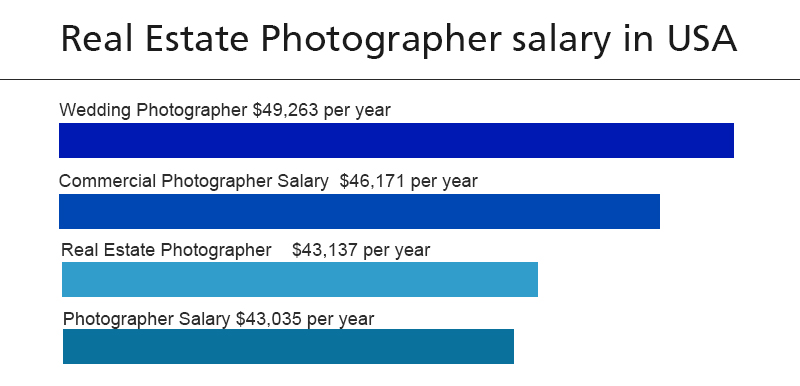 Real estate photography salary – How to price your services?
How Much Is Nice Print Photography – Fusiontr.com
How Much Do Photographers Make (SALARY GUIDE & CALCULATOR)
How Much Do Photographers Make?
Fashion Photographer Salary Range : How to increase your income and …
How Much Do Photographers Make?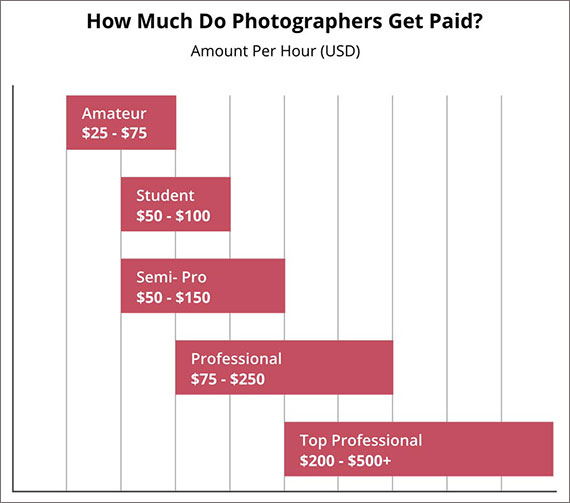 How to Make Money as a Photographer in 2020
How Much Do Photographers Make? | Thimble
How much do photographers make? | Nestrada13's Blog
How MUCH do real estate photographers make?
YOUTUBE EXCLUSIVE FLASH SALE! Get 70% off on my 6-course bundle! Normally $997, now only $297 for a LIMITED TIME!: 🛒 Gear I Use to Shoot Real Estate: ============================= My Real Estate Photography Gear: ============================= Camera: Lens: …