Food photographers are responsible for capturing the artistry and delectable beauty of food in a way that entices viewers to give it a try. Their work is essential to the success of food magazines, restaurant ad campaigns, cookbooks, packaging designs, and more. As such, their job duties involve much more than simply snapping photographs. This article will outline the key job duties of a food photographer so readers can gain an understanding of what this career role entails.
Food photography has become increasingly popular in the digital age, with food bloggers and social media influencers driving demand for high-quality images of delicious meals. As a result, there is now a growing demand for food photographers to capture mouth-watering shots of everything from gourmet dishes in upscale restaurants to simple home-cooked meals.
Job Duties
Capture High-Quality Images of Food
The primary duty of a food photographer is to capture high-quality images of food that are visually appealing and help to create an emotional connection with the viewer. They must have an eye for composition, lighting, and color, and be able to work with different cameras, lenses, and lighting setups to achieve the best results.
This may involve working in a studio setting or out on location at restaurants or other food-related events. Regardless of the location, the goal is always the same: to produce stunning images that showcase the beauty and appeal of different foods.
Edit Images for Publication
In addition to capturing great shots, food photographers also need to be skilled at editing their photos to enhance their visual impact. This includes using software like Adobe Photoshop or Lightroom to adjust lighting, color balance, contrast, and other aspects of the image.
It's important for food photographers to have knowledge about proper image sizing so that their images appear crisp when posted online or printed professionally – this can lead them towards developing further skills such as digital asset management which is beneficial when working in teams or for larger clients.
Work Collaboratively with Others
Food photography is rarely done alone; collaborating with others in order to bring out creative ideas or experience new perspectives can help expand your creativity as well as create even more visually appealing content. That being said, communication and cooperation are two of the most important skills for a food photographer to possess. They must be able to work closely with chefs, food stylists, and art directors in order to translate their vision into stunning images that capture the essence of each dish.
A lot of photographers choose food photography because they enjoy the collaboration that comes with it. Working with other professionals in the industry can not only lead to great opportunities but also bring joy and satisfaction, working on a team towards one goal.
Stay Up-to-Date with Trends
Like any other creative field, food photography is constantly evolving, with new trends emerging regularly. It's important for food photographers to stay up-to-date with these trends and incorporate them into their work in order to stay relevant and in-demand.
For example, over the past few years, there has been increasing interest in healthy eating and plant-based diets. As a result, many food photographers have begun focusing on capturing images of fresh fruits and vegetables or vegan-friendly dishes like jackfruit tacos or cauliflower crust pizza.
Conclusion
Food photography can be an exciting career choice for those who have a passion for both photography and culinary arts. Whether you're shooting photos for high-end restaurants or creating content for popular blogs, there's no shortage of opportunities to showcase your creativity while creating visually stunning images. By staying up-to-date with trends in the industry, working collaboratively to achieve creative goals as well as having knowledge about image editing software are all skills that can help take any aspiring photographer from an amateur hobbyist to a professional level.
Lo que debes saber para sacar fotografías de tus productos
6 Factors to Consider Before Hiring a Food Photographer
21 high-paying side jobs you can do in your spare time | Business …
Food Photography Job Description | Dapur Bengkulu
What does a Food Photographer do? A Day in the Life of a Food …
@fohnyc photographer by frontofhouse – Issuu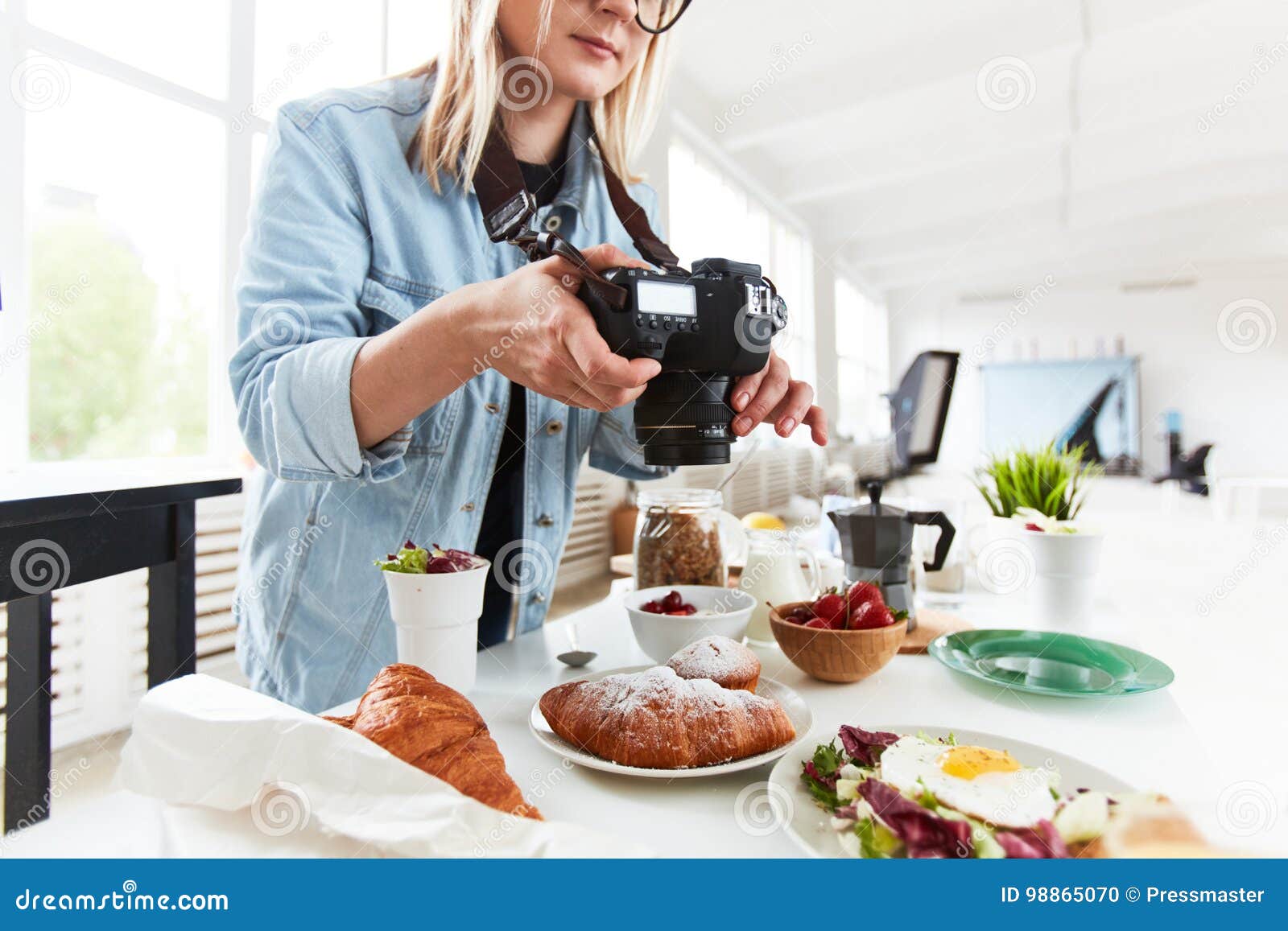 Young Food Photographer at Work Stock Photo – Image of appetizing …
Commercial Food Photography Class with Andrew Scrivani | CreativeLive
So, You Think You Want to Be a Professional Food Photographer? A very …
What a Food Photographer Does – What No One Tells You About the Job …
7 Mistakes That Will Ruin Your Food Photography
#foodphotography #photography #photographer #foodphoto #studiolighting #photographytips #learnphotography #productphotography Learn the 7 food photography sins that every beginner makes when they are just starting out. Let me show you during a live shoot, how to avoid them. Complete food photography gear list for all of my favorite photography …